Happy International Women's Day! We're marking the occasion by celebrating some of the most inspiring female leaders from other companies innovating in the music tech industry today.
A guest post by Music blog.
These awesome tech women are founders, CEOs, and GMs changing the landscape of industries like music data, licensing, streaming, events, and more. And we couldn't be bigger fans of them.
Below, find out how their work is transforming the music industry and why Musiio CEO/Co-Founder Hazel Savage admires them.
Chantal Epp – Founder, ClicknClear
Chantal has a background in cheerleading and music licensing, and ClicknClear sits precisely where they intersect. It has built an impressive business officially licensing music for sporting events, and the company now counts Universal Music Publishing Group, Sony/ATV, and Warner Music Group among its clients.
Hazel says, "Chantal is great in business and as an athlete! Chantal spotted a gap in the music licensing market for sports such as dance, cheerleading, etc., and she went ahead and started a business for it. She absolutely beats me if we ever have any competitions together, and there's no one I'm happier to lose against!
Christine Osazuwa – Founder, Measure of Music
Christine is a top music data expert with credentials from major labels (Warner, Universal), driving innovation and representation through her music and data conference, Measure of Music. The second annual outing just wrapped up, and it was a huge success with a three-day hackathon, pitch competition, and an impressive line-up of mostly gender and racial minority speakers.
Hazel says, "Christine was someone whose name I kept hearing like 'you have to meet'! And wow, those people weren't wrong! Last weekend, Musiio sponsored her Measure of Music event which she founded and runs to get more people accessing data in the music space. And it was probably the best money we've ever spent. She rallies and engages young people in music technology more than anyone.
Jessica Powell – Co-founder and CEO, Audioshake
Jessica Powell – Co-founder and CEO, Audioshake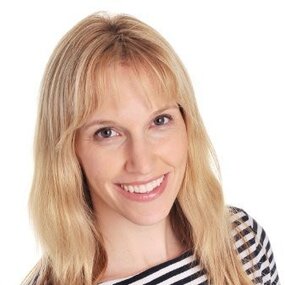 Jessica has an incredibly impressive resume, including high profile positions at Google and Badoo. She is even a published author. His latest venture, Audioshake, uses AI technology to create stems from mixed tracks, allowing music rights holders to make the most of their intellectual property through remixing, karaoke versions, mash-ups and samples.
Hazel said: "I was really thrilled to be introduced to Jessica through our mutual friend Brian Durant. It seemed like we worked in a similar space and I love connecting with others in the music tech space. When I spoke to Jessica I was very impressed with her ex-Google smarts, she was also kind enough to let me on her cap table, I like to think we're trying to uplift each other in our industry!
Xiaoyin Qu – Founder and CEO, Run The World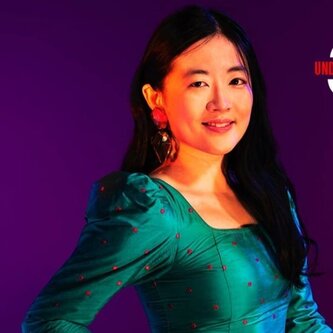 Xiaoyin is no stranger to the world of technology. With Atlassian and Facebook on her resume, she founded Run The World, an event video platform. Since 2019, the platform has hosted over 40,000 events from LinkedIn, TechCrunch and more. Requiring no software, RTW is ideal for round tables, networking evenings and meetings.
Hazel says, "Actually, I was introduced to Xiaoyin through her technology. In the middle of the pandemic, when all the events moved online, I was doing a lot of virtual panels and keynotes, and I think I had to use all (if not almost all) of the video conferencing platforms out there! When I spoke to Sonik Philippines in 2020, they were using "Run The World". I had never used this platform before, but was so impressed that I researched who founded and ran the company. It is smooth, fast, lag-free and has a bunch of genuinely attractive features that make it a superior product. When I saw that the founder and CEO was Xiaoyin, I just had to reach out via LinkedIn to say hello. We only spoke briefly, but I really admire his company and his products.
Natasha Stambuli – Managing Director, Boomplay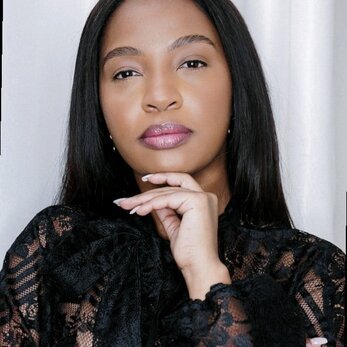 Natasha didn't think she would end up in the music industry; she studied international relations and even worked for the UN for a time. However, she has taken the Tanzanian music industry by storm as Managing/Country Manager of Boomplay, Africa's #1 music streaming service. And she shows no signs of giving up.
Hazel says, "Natasha is someone I connected with online in 2019. When I saw Boomplay (a streaming service of which Natasha is the Managing Director in Tanzania) was making waves in the press, I reached out to introduce myself. I loved that they were putting women in leadership positions and catering to an underserved and growing music market. Since then, we have stayed in touch and are still striving to uplift each other. If I can do anything for Natasha, I always say yes!
Lydia Gregory – CEO and Founder, FeedForward
Lydia is in shape in the AI ​​music game. Prior to founding FeedForward, she worked for AI-powered music startup Jukedeck, which was acquired by Bytedance in 2019. With FeedForward's product Figaro, she helps music catalogs tag and search their libraries using AI.
Hazel says, "Lydia is someone you might not expect to see on this list! Much of our industry (music) is geared towards winning at all costs and the competitive side of the business. Technically, Lydia and I are direct competitors in AI, but we get along very well. If you have a competitor led by a knowledgeable and caring person, there's no reason you can't respect, love, and even help each other if the opportunity arises! Lydia is incredibly smart and has assembled a great team. Honestly, she's awesome!"