Kazan theaters update their repertoire through stage productions, laboratories and guest directors
Kazan theaters open the season. Guest directors, a play with robots, a small but confident percentage of the presence of local authors.
Kamal Theater
The 117 of the Kamal Theatere the season started on September 9. The first new piece Ash based on Japanese playwright Kōki Mitani's University of Laughter, about a meeting between author and censor performed by Emil Talipov and Almaz Burganov.
So it's troubled years. Muhajirs based on the novels by Makhmut Galyau, part of the play was performed as early as May. A story at the dawn of centuries, hunger, the first census, migrants in Turkey, this is the permanent dream of theater director Farid Bikchantayev. The prose stagings were made by Iltazar Mukhamatgaliyev and Ilgiz Zayniyev. By the way, before the Kazan premiere, people will see it at the Alexandrysky Theater in Petersburg in September.
Another remake will still be in the big hall, and once again by Aydar Zabbarov who decided to choose the dramaturgical version himself — it's Mirage by Amirkhan Yeniki. The merchant Zufar and the philharmonic singer Rashida are the main characters. To finish, Tatar trip experimental play about hunger in the Volga region in the 1920s that Bulat Minkin wrote in the New Tatar Play laboratory.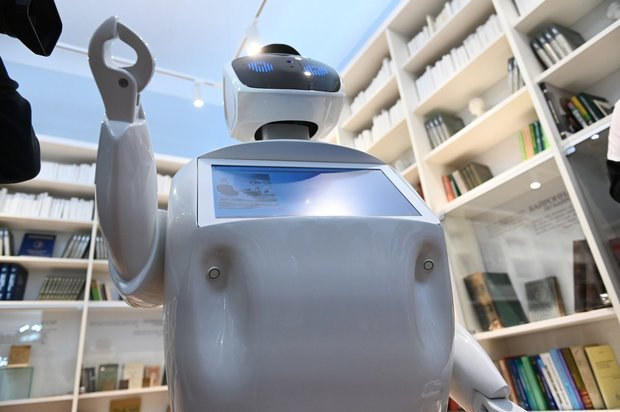 Tinchurin Theater
The Tinchurin Theater continues its cooperation with the Hungarian director Sardar Tagirovsky. A Tatar man who went to live with his father in Europe at age 6 spoke about his youth on Khadi Taktash Street in the play The wishbone game He is now working with the free translation of Turandot by Carlo Gozzi. The premiere was to take place on September 15, Karim Tinchurin's birthday.
Chief director Tufan Imamutdinov directs two plays. The first is a result of the Tatar Sof
Radif Kashapov
Tatarstan